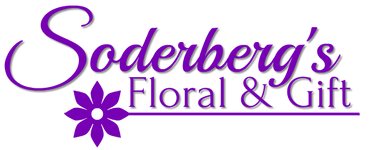 Hand Delivered Flowers
Place your order during regular business hours for same day delivery. From Birthday to Anniversary to Get Well flowers - all available for residential, hospital, and business delivery - trust Soderberg's to have just the right arrangement for you.
Custom Floral Designs
Once your order is placed, our thoughtful floral artisans put together your arrangement by hand - every time. There will never be another arrangement exactly like yours.
Guaranteed Fresh
We take the pride and the time to create each fresh design just for you, because it's the customer we care about most.
(612) 724-3606
3305 East Lake Street
Minneapolis, MN 55406
Sympathy & Throw Blankets
Sympathy Throws
Express your love and sympathy with a lasting keepsake that will bring comfort in the days ahead.
Our inspirational throws can be sent on an easel with a bow for display at the funeral home. After the funeral, the family has a beautiful blanket to use and comfort them at home.
Prices for throws in are $59.99. Displayed on an easel with bow, for the funeral home, they are priced at $69.99. Fresh or silk flowers can be added to the display, priced from $110.* to $165.*
Our throws displayed on an easel and can only be delivered to local Twin Cities area funeral homes. We can ship boxed throws throughout the US on FedEx for delivery to homes or businesses.