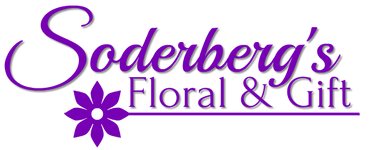 Hand Delivered Flowers
Place your order during regular business hours for same day delivery. From Birthday to Anniversary to Get Well flowers - all available for residential, hospital, and business delivery - trust Soderberg's to have just the right arrangement for you.
Custom Floral Designs
Once your order is placed, our thoughtful floral artisans put together your arrangement by hand - every time. There will never be another arrangement exactly like yours.
Guaranteed Fresh
We take the pride and the time to create each fresh design just for you, because it's the customer we care about most.
(612) 724-3606
3305 East Lake Street
Minneapolis, MN 55406
*Heartfelt Memory Lamps
Memory Lamps - Say It With Light!
Light is a symbol of hope and guidance. A Memory lamp can be used to share in the happiness of those we know and love, as well as comfort those in mourning. Our unique Memory Lamps also known as 'Gifts of Light' include sympathy gifts, bereavement, condolence, remembrance, wedding, retirement, birthday, and gifts for all of life's occasions.
Each gift can be personalized with a special message for funeral as a personal gift for remembrance.