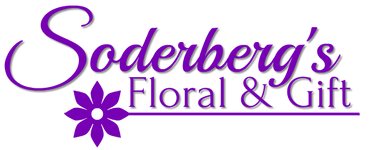 Hand Delivered Flowers
Place your order during regular business hours for same day delivery. From Birthday to Anniversary to Get Well flowers - all available for residential, hospital, and business delivery - trust Soderberg's to have just the right arrangement for you.
Custom Floral Designs
Once your order is placed, our thoughtful floral artisans put together your arrangement by hand - every time. There will never be another arrangement exactly like yours.
Guaranteed Fresh
We take the pride and the time to create each fresh design just for you, because it's the customer we care about most.
(612) 724-3606
3305 East Lake Street
Minneapolis, MN 55406
Featured Products
Top products, hand picked by Soderberg's Floral and Gift
New Products
Find our latest designs + see what's new at Soderberg's Floral and Gift
Same Day Delivery
Hand Delivered 7 Days a Week
Our Promise
The Fresh Flowers Available – Delivered on Time
Hand-made Arrangements
Custom, Professional, Beautiful
Timeless & Trendy Gifts
When words can't say enough.
Our Blog
A few of our recent posts